Client Praise
Recommendations from individuals as a result of direct experience will always remain one of the most powerful influences to purchase and it's always encouraging to hear that many of our clients do recommend us.
A number of our business and individual clients have provided us with feedback about the services we have provided them and have kindly given us permission to reproduce these.
What our business clients say about us:
Endsleigh Insurance Services Ltd.
"For many years Trethowans has provided litigation support to Endsleigh Insurance Services Ltd. Over this time, Trethowans has continued to impress us with very high levels of service, support and professionalism. They provide an extremely efficient service to ensure that our cases are handled cost effectively. More than anything, we value Trethowans clear understanding of our busy and commercial interests."
Paul Garrett, Claims Controller, Endsleigh Insurance Services Ltd
Ladbrokes
"We have worked with Trethowans and their Betting & Gaming Team for many years. The team have always provided a first class service to us. The advice provided has always been practical and they have worked alongside us to meet our overall commercial aims and objectives. The team is in regular contact with us and always reacts quickly and professionally to any situation, even when given short notice."
Caroline Beel, Central Development & Licensing Manager, Ladbrokes
Rowanmoor
"Rowanmoor has worked alongside Trethowans for a number of years during which time we have always received a high level of service and proficiency. We value Trethowans' understanding of our business and their professional expertise and it is a pleasure to deal with them in relation to our clients' legal requirements when undertaking property transactions through our range of pension products."
Lucy Matthews, Managing Director (Pensions Administration), Rowanmoor
Bendick's
"We have been delighted with our decision to use Simon Rhodes and the Employment Team at Trethowans for our employment advice. Simon has been invaluable, understanding our business needs and giving excellent advice accordingly. He has the ability to take a difficult situation and simplify it, helping to set out a step by step action plan – in an increasingly complex legal area, Simon is a breath of fresh air! If Simon is not available, he has a great team supporting him who are always on hand to help."
Nikki McGhie, HR Manager, Bendicks of Mayfair
Saint-Gobain
"Trethowans has provided legal services to Saint Gobain (including Jewsons) for many years. We have built up a firm business relationship over that period and know we can rely on Trethowans to do their utmost to protect our commercial interests. They are both friendly and helpful, providing a first class service."
Denis Wellfare, Transport Director, Saint Gobain Group
Woolley & Wallis
"Woolley and Wallis Fine Art Auctioneers have used the Debt Recovery Service at Trethowans for many years. They have been extremely efficient and effective and have undoubtedly made a significant contribution to our debt recovery process."
Paul Viney, Chairman, Woolley & Wallis Salesrooms
WH Bond
"We would highly recommend Trethowans' Litigation Services Group. They are practical, down to earth, responsive and determined."
Jon Bond, Chris Bond and Alison Bond, Directors, WH Bond
Cornish Mutual
"The Insurance Litigation Team at Trethowans has provided us with an excellent all round service especially with complex, high value or more detailed cases. They have an outstanding knowledge and a willingness to take on difficult cases. I would happily recommend this firm to others."
Paul Haddrell, Technical Claims Manager, Cornish Mutual
Van Ameyde
"A diligent and focused team who provide quality service – consistently. The advice provided is solid and pragmatic and supported with clear strategical recommendations. Our business involves cross border claims for major international insurers and knowledge of developments in constantly evolving European legislation adds an additional level of complexity. We have worked with Kelvin Farmaner and the Insurance Litigation Team for many years and have always received first rate service and support."
Paul Lavelle, Claims Manager, Van Ameyde
Nando's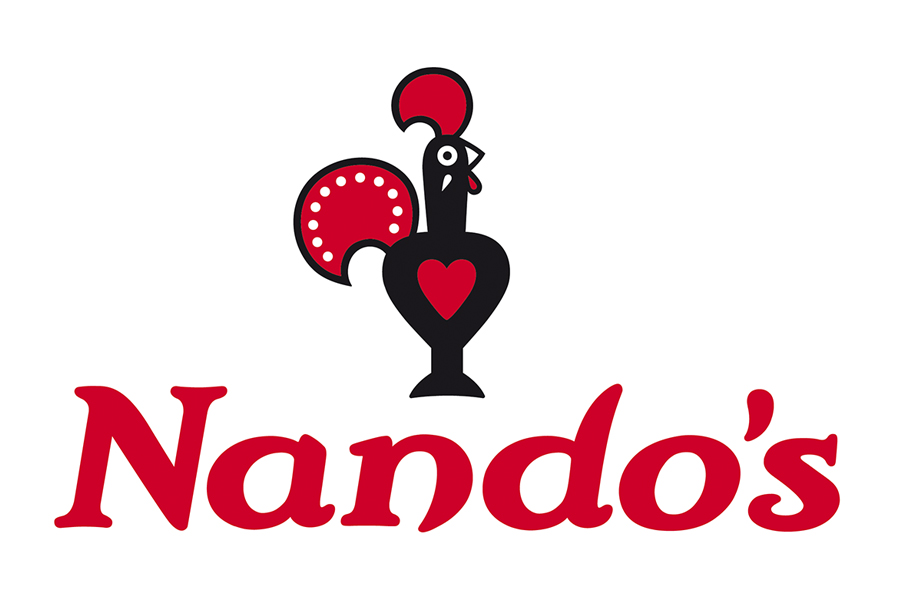 "Wow – thanks for the comprehensive and quick reply, if only all companies we work with were like you!!"
Steve Wright, Nando's
Chelsea FC
"Chelsea have worked with Trethowans for a number of years on our licensing matters. We have found them [Trethowans] responsive, accurate and quick. We look forward to continuing our association."
Chelsea FC
Begbies Traynor
"[To Jon Kelly] I wanted to say thank you for your help. I thought that the whole process went very smoothly and your advice was first class. I have also thanked Paula [Eckton] and Louise [Thompson] for their work in getting the sale through and overall I was very impressed with the Trethowans offering and the way both your teams worked together. Lets hope there will be plenty more opportunities to work together in the future!"
Gavin Savage, Insolvency Director, Begbies Traynor
What our individual clients say about us:
Mr Hammocks
"I was very impressed by the service I received from Trethowans they handled my case with care and sensitivity. Following negotiations led by Gavin Lane and his team at Trethowans, the Trust made a significant offer of compensation to me in November 2006, which I was happy to accept."
Mrs Roberts
"Trethowans are absolutely fantastic. I had used them before this case and they were so lovely I went back. They were wonderful; Chris [Whiteley] was great and kept me up to date throughout the whole process"
Mrs F Beddell
"The consideration show to myself was above the call of dutyfor which I will be forever grateful. The understanding during the torrid times I was experiencing, and the ability to have a solid, reliable, experienced legal team, made the situations more bearable. So thanks Andrew [Mercer] and Dawn [Gore]."
Mr Glessing
"Since my accident I have had to adjust to many changes. Chris Whiteley and the team at Trethowans have been tremendous in the many ways they have helped me and my partner. Right from the start, just after my accident, they worked tirelessly on my behalf making sure I received the right amount of damages for my accident.
The compensation they got for me has enabled me to secure a good standard of living. I have bought a new home, a car and I receive all the medical support I need when I need it. Most importantly, I am able to continue to live independently."
Mr Cullum
"They were simply on top of their jobs and very knowledgeable"
Mrs E Ford
"Not only had I been through a traumatic experience, to say the least, with my previous employer, which resulted in me taking my case to the Employment Tribunal and winning it outright for unfair dismissal, I also received an extremely poor and damaging service from my previous law firm that acted for me – with disastrous effects.
I transferred my case to James Humphery at Trethowans who negotiated my "remedy" compensation from my previous employer. James did an excellent job and was truly professional, helpful and efficient, for which I am grateful. I was extremely satisfied with the service that I received and would fully recommend him [James Humphery] to anyone."
Mrs Padwick
"Personal, friendly contact and understanding my needs, then working out and clearly explaining how to meet them. A seemingly easy process."
Mr Kerr
"Very prompt attention and fast turnaround of documents. Not something I had experienced with previous solicitors."
Mr Whitemore
"I was very impressed with their ability to deal with all our requirements, understanding house sales & purchases and inheritance tax planning and Wills"
Mrs Hayes
"The staff were very efficient and professional; from the reception staff right through to the solicitors"
Mr Baxendell
"I was most impressed by their sound advice and professionalism."
Mrs Lake
"As always, I received a prompt, efficient and reliable service."
Mrs Forster
"I was very impressed with the good and quick service and the friendliness of the staff."
Dr Spedding
"Both Mr Green and Mrs Webbe were very impressive in terms of speed of reply, keeping the matters moving forward and keeping us informed of progress. We were very impressed with Mrs Webbe's breadth of knowledge."
Mr Evans
"Chris Whiteley is an outstanding lawyer; he acted for me in relation to a clinical negligence claim. I had approached other firms in connection with my complaint against the doctor but I was not impressed with the other firms and they did not seem interested in taking on a difficult case. A family friend recommended Mr Whiteley to me.
Mr Whiteley successfully sued the doctor involved and I was awarded compensation. Mr Whiteley listened to me and got on with the case. If he says he is going to do something, he does it. Mr Whiteley negotiated my case and took the other side to the wall; he was very skillful in his negotiations and stood his ground.
He can handle the emotional side of a complex case and went beyond the call of duty. It did not matter that I live in Yorkshire and Mr Whiteley is in Wiltshire; we communicated by 'phone and e-mail. I am fussy about my professional advisors but would not hesitate in recommending Mr Whiteley; he puts other lawyers to shame."
RJR
To James Braund: "I would like to say a Big Thank You for the successful ending of my case. Thank You Very Much Again for your hard work and support."
Mrs Bowers
"I'm so grateful for all the time and effort Trethowans invested in my case. They offered me constant help support and understanding when I was at my lowest ebb. Every member of the team at Trethowans have shown me compassion every step of the way, helping me over every hurdle – with the result being a successful case and my emotional well-being restored."
Print